About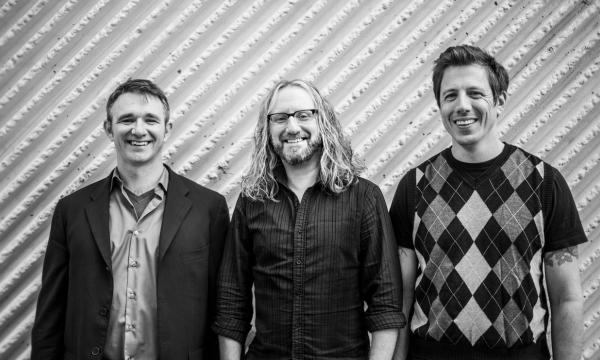 About
We are a team of creative, technical, and strategic experts with decades of experience in the digital space. Our vision for By The Way Labs is to be an indispensable part of our clients' path to success. And to create products that our clients and their customers find totally amazing along the way.
Partners
Jon Wright

Strategy

Dennis Thompson

Design

Ted Benice, Ph.D.

Development
Who We Work With
Client Testimonials
By The Way Labs was a fantastic product development partner. Their deliberate process was critical in determining the scope of our project and establishing consensus between the numerous stakeholders.

By The Way Labs provided excellent communication through every step of the engagement, ultimately delivering a product that fulfilled all business goals on time and on budget.

As a byproduct of working with By The Way Labs, we were able to improve our approach to product development best practices within our company, which we recognized would position us for quicker discovery and product development in the future.

I hired By The Way Labs after vetting several other teams for high-level technical advisement and expansive web development. It was immediately clear that Jon and his partners were not simply contract service providers who were a lot of fun to work with, but truly valuable members of our team; leading our scopes, delivering technical expertise and providing honest and direct feedback during the often challenging discovery process. Jon's thorough (and humorous!) communication style kept us informed, allowed for collaboration and provided the training and education required for our internal team members to manage a robust content database. I highly recommend BTWL as a tech parter, especially for any large and complex project.

By The Way Labs went above and beyond to help me stabilize and expand the build of a complex website project. Ted worked seamlessly with our Agile workflow and provided critical recommendations for standardization and improvement. Urgent issues and questions were addressed quickly in a thorough fashion so I never felt lost. I highly recommend Ted and this talented team for your next project.

By the Way Labs were the perfect partner for our website overhaul. In addition to clarifying our message, we needed to modernize our website to stand out from the crowd. The By the Way Labs team were true collaborators on the project. They took the time to get to know us, to understand our goals, and to create a website targeting a particular and complex niche. My favorite part of working with them was how they transformed our raw ideas into a finished, professional outcome. Communication was timely, responsiveness was quick, and we're thrilled with the finished product

The BTW Labs team has more than premier design chops, but a keen sense for navigating real business needs and challenges. For us, BTW Labs have been a secret weapon, not only to dust off our competition, but to send them reeling - to the point of trying in vain to emulate us. I consider the BTW Labs team an extension of our company's creativity, and a conduit for our marketing energy and voice.

I definitely recommend Dennis Thompson at By The Way Labs.

He created a look and feel for our website that sent us from proof-of-concept to professional in a matter of weeks.

Dennis is extremely insightful with his designs. He really took the time to understand what we do, before he began work. In a very short amount of time, he had us several prototypes to choose from. He was accessible during the whole design process, and even after he had given us our deliverable. The turnaround was exceptionally fast. Dennis' depth of knowledge of web design and art creation is the best we have seen in our careers. We wholeheartedly recommend Dennis and his company By The Way Labs. Please feel free to contact us with any questions.

What can I say that truly encompasses the powerful resource and trusted friend to my company that By The Way Labs has been?  I started with a very vague concept: to be the best, to look the best, and to sprinkle arrogance all over it.  Frankly, the call was gargantuan. The BTW team brought all the tech-savvy, intestinal fortitude and imagination to not only pull off the job on budget, with compliments from everyone that views the site, but they made me feel like I had a hand in all of it.  From ideation, to style guides, to copy-writing, SEO optimization, to the font.  I didn't know how any of those things worked before BTW Labs and I don't know where I or my business would be today without their guidance.  

Working with Jon at By The Way Labs was a great experience. He listened to our ideas about re-creating our website and then took it a step further with his experienced insight. We were really pleased with the final results and feel like it will be a big step in driving our business forward. I highly recommend them as total professionals in their field.

ByTheWayLabs are a fantastic asset for tackling projects in the digital space. We needed someone with the right knowledge to quickly jump into our project and they immediately delivered. Jon has a sharp understanding of technology which allows the team to pivot in the given direction very quickly. They are a rare combination to work with and I highly recommend them!

I had the pleasure of working with By The Way Labs on the build of FireflySpirits.com for our client Firefly Sweet Tea Vodka and Moonshine. We worked with Jon Wright, who conducted a full site audit as well as a detailed comparison with competitive brand sites before diving into our proposed new site. He provided recommendations that were deeply thought out and was able to clearly communicate his reasoning in ways that made it easy to understand. I found it very refreshing that By The Way Labs was able to provide big-picture strategy overlaid with detailed technical solutions, beautiful creative and superior project management. The team worked tirelessly to complete the project on time and on budget despite several client-driven changes along the way.

Evermind turned to By The Way Labs to redesign our website and to create our next-generation web app. Jon and his team dove deep to learn about our business and our market, and delivered on both projects, exceeding our expectations. BTWL is more than a developer - it is a strategic partner.

As the Director of Community Relations, I'm consistently looking for creative ways to keep our audience engaged and stimulated. Developing a fully functional and effective e-commerce website is a big chunk of our marketing efforts and the "By The Way Labs" team has continued to go above and beyond our expectations. Not only did they create a beautiful and trend-setting website for us, they continue to bring unique marketing strategies to the table.

Jon and his team at By The Way Labs was a phenomenal resource to update the Priority Sign website. We were able to give them minimal direction, and Jon's intuition took over in understanding how to translate our website refresh goals with limited direction. As we worked through the development process Jon was very self-sufficient and resourceful, all while ensuring his team stayed on track from a timing standpoint. I would recommend Jon to anyone seeking to develop a new website or refresh an existing site.