Dale Smith Thomas
Helping a top-rated speaker share her story through a powerful, integrated website.

Best-selling author, performance coach, and keynote speaker Dale Smith Thomas has been empowering and educating audiences around the world for over 25 years. Her ability to blend honesty, humor and genuine warmth – combined with her self-described "unapologetic optimism" – not only helps her connect with audiences of all sizes, it's also made her a highly sought-after motivational presence at events across the globe.
At least, until COVID all but killed in-person appearances.
I can' t say enough good things about my experience with Jon and the entire team at By The Way Labs. As a professional speaker I wanted my website to not only give "information" but also capture the energy of my personality and Jon did all of that and more !! The process from concept to execution was seamless and they delivered my project that was cost effective and efficient. I would highly recommend By The Way Labs in every way. I loved that Jon and I talked about my vision and it felt like a co-creative process. I could never have imagined the unique way they moved one section of my site to the other, just brilliant and I have had so many people comment on it. Thanks By The Way Labs, you guys ROCK !!!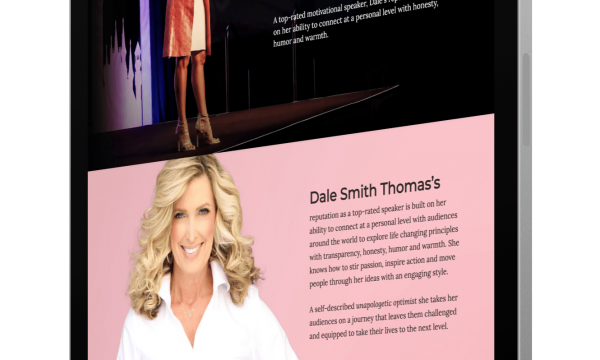 Better tools for better storytelling
Never one to be daunted, Dale made the best use of her time and energy – honing her message and refining her materials, to put her in the best possible position once restrictions were relaxed. Those efforts included an entirely new website designed to share her story – and booking availability – with as broad an audience as possible.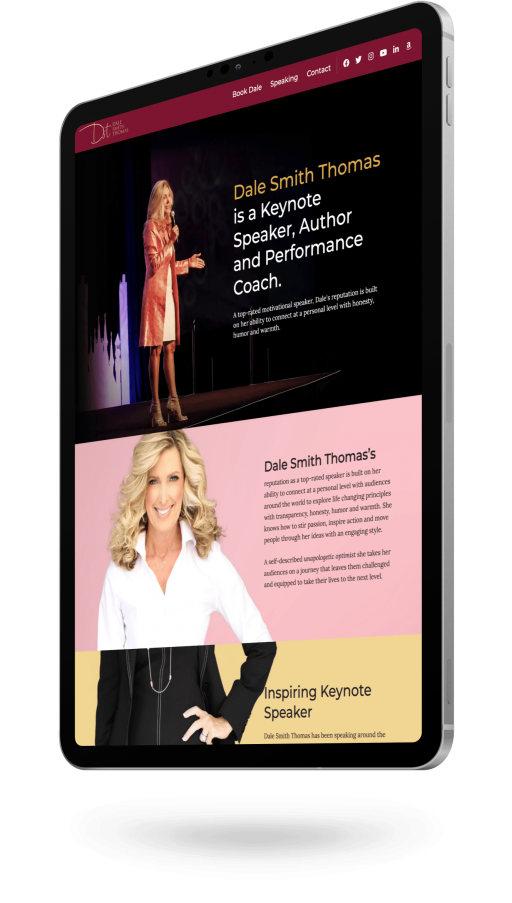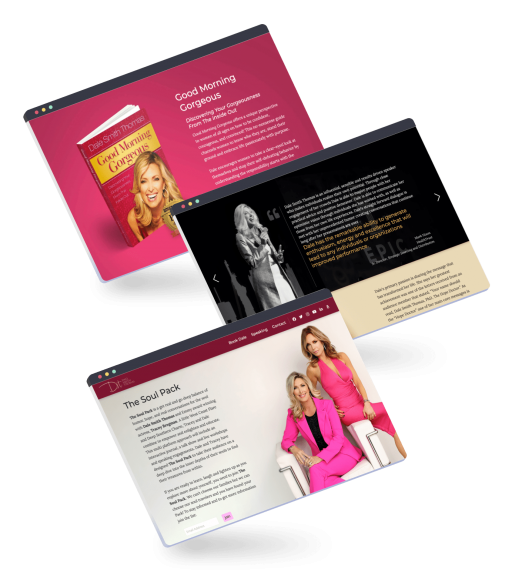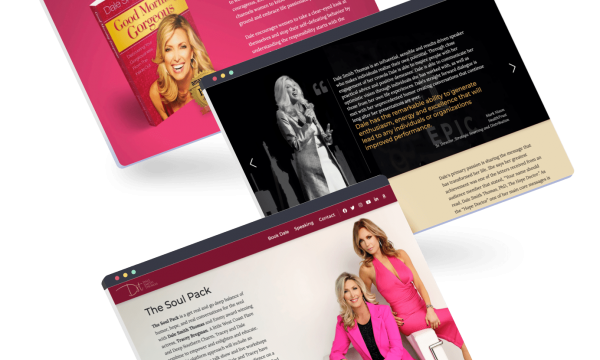 An engaging, responsive site
By The Way Labs worked with Dale to create an engaging, responsive site that:
Leveraged our fileSwift platform to allow for rapid (but still highly customized) development
Restructured her promotional content to more powerfully share her story
Strengthened her brand with a highly polished, innovative online presence
Utilized Structured Data Markup and meta tags to optimize the site for search and sharing
The result is a beautiful, modern website that turns heads – while significantly boosting engagement with her target audience.