TVV Capital
Clearly differentiating a unique player in a crowded field.
SEO & Competitor Analysis

As a Nashville-based investment firm specializing in niche-manufacturing businesses, TVV Capital faces a lot of competition for the same pool of clients. This posed a problem, as their existing site suffered from three key problems: it was hard to navigate, it did a poor job of promoting their strengths, and it relied on language that's overused in the industry.
By the Way Labs were the perfect partner for our website overhaul. In addition to clarifying our message, we needed to modernize our website to stand out from the crowd. The By the Way Labs team were true collaborators on the project. They took the time to get to know us, to understand our goals, and to create a website targeting a particular and complex niche. My favorite part of working with them was how they transformed our raw ideas into a finished, professional outcome. Communication was timely, responsiveness was quick, and we're thrilled with the finished product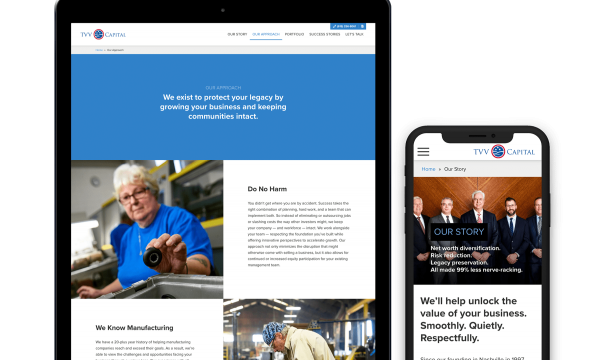 Building a Solid Framework
Step one was to update their message to highlight the factors that set them apart. But the problem was deeper than just language — their existing site structure didn't properly focus on their unique offerings and values. So we reorganized the information architecture to highlight the qualities that differentiate TVV Capital from the competition. In the process, we not only improved the design, but tailored the UX to seamlessly guide users to the most important and relevant content.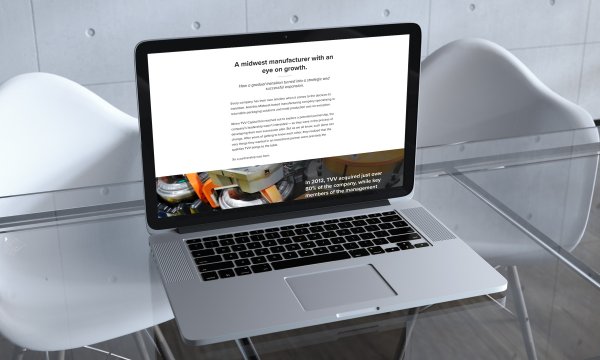 Explaining Success Through Stories
Since TVV Capital makes a practice of not revealing client names, By The Way Labs anonymized their case studies. This allowed us to showcase their extensive capabilities using stories of past successes — all without violating the trust that exists between TVV and their clients. We used these stories as a way to connect and resonate with potential clients in need of similar services.
Structured Data and SEO Best Practices
Equally important to the restructuring of information was the improved call to action throughout the site — motivating users at any stage of readiness to reach out for more information. Finally, the site was built out utilizing best practices for SEO and layout — resulting in a well-designed, responsive website that significantly elevated TVV's online presence.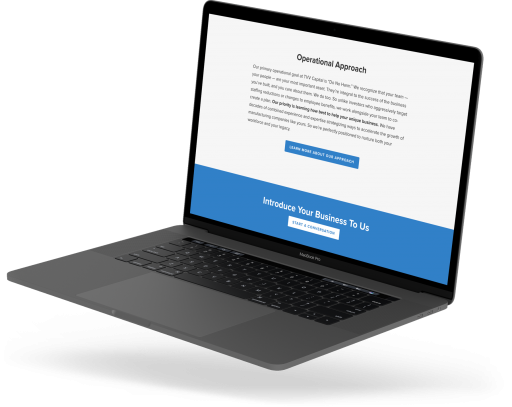 TVVCapital.com Website Design