UpDesk
Improving user engagement and conversions with responsive drupal commerce.
Drupal Custom Development

UpDesk is one of the most recognizable brands of sit/stand solutions and accessories in the world. Their U.S. built products comprise the highest-quality, longest lasting, most trouble-free sit-to-stand desks around.
As the lion's share of all UpDesk commerce happens on the interwebs, they understand the importance of an engaging and functional website. By The Way Labs began working with UpDesk in Q4 of 2015 with the goal of distinguishing the product and streamlining the purchase process. We rebuilt UpDesk.com on Drupal using Drupal commerce for the shopping experience. For the custom product configurator web application we used AngularJS on top of Drupal commerce entity structure. The new site significantly outperformed its predecessor:
+78%

increase in transactions

+6.7%

increase in transaction rate

+78%

increase in sessions

+80%

increase in pageviews

-23%

reduction in bounce rate

+67%

increase in organic traffic
*6 months after launch vs. previous year.
As the Director of Community Relations, I'm consistently looking for creative ways to keep our audience engaged and stimulated. Developing a fully functional and effective e-commerce website is a big chunk of our marketing efforts and the "By The Way Labs" team has continued to go above and beyond our expectations. Not only did they create a beautiful and trend-setting website for us, they continue to bring unique marketing strategies to the table.
UpDesk.com eCommerce Website
In rebuilding the UpDesk.com site, we sought to illustrate what made the product distinctive whilst keeping the conversions goals in plain view. The-fully responsive Drupal site looks great on mobile, tablet, and desktop. The markup uses best practices in schema and metadata to insure optimal indexing at search engines.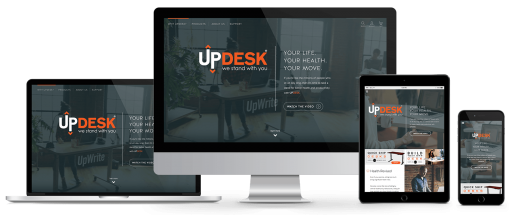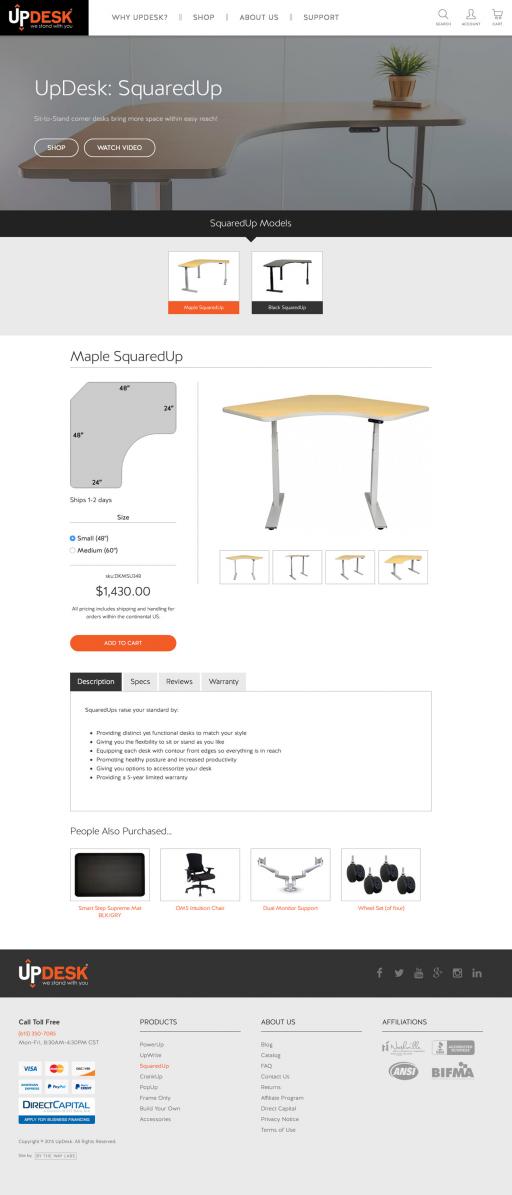 UpDesk Custom Product Builder
As UpDesk actually manufactures their products, they are able to offer customization beyond the capability of their competitors. We used Angular JS to build a custom desk-builder web app. The app allows the user to tailor-make their desk with the choices following a logical decision tree. The app integrates with Drupal commerce so that custom desk products follow the same backend workflow as all off-the-shelf products.