Stacey David's GearZ
Developing new revenue streams for a popular TV show leveraging Drupal and Drupal Commerce.
Drupal Custom Development

Stacey David is the ultimate hot-rod enthusiast. His popular "how-to" television show Stacey David's GearZ developed a large and dedicated following throughout its seven-season run on The Speed Network, becoming the network's top-rated show. However, when The Speed Network was shut down, the broadcast fate of GearZ became uncertain.
Stacey choose to view this as an opportunity, developing his own online broadcast channel while continuing to explore traditional television syndication. We helped Stacey design a network-independent, online and on-demand channel for GearZ. The redesigned Drupal website provided multiple new revenue streams including online memberships and online ad revenue, and also served to support existing sponsor relationships.
Online TV Channel
We published each and every episode of the first seven seasons of GearZ online. Episodes were broken into 5 minute chunks which allowed us to granularly relate sponsors and projects to the segments. This allowed us to directly relate partners from Stacey's "Little Black Book" of vendors to the segments featuring the respective products.
As Stacey often jumped from project to project throughout an episode, this segmented approach also allowed grouping clips by project. So even though work on Stacey's Banshee -  a tricked out Miata - spread across multiple seasons of GearZ, a user could view the entire project build directly from the project page on the website. Adding the clips to YouTube also created a new revenue stream from Google ads, with revenue quickly outpacing the operational costs of the website.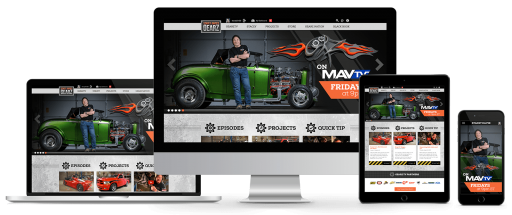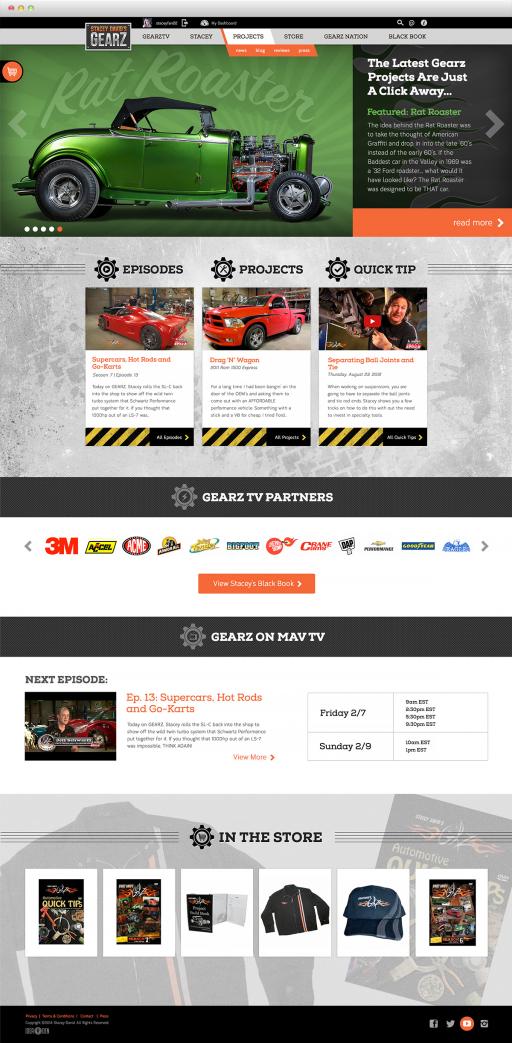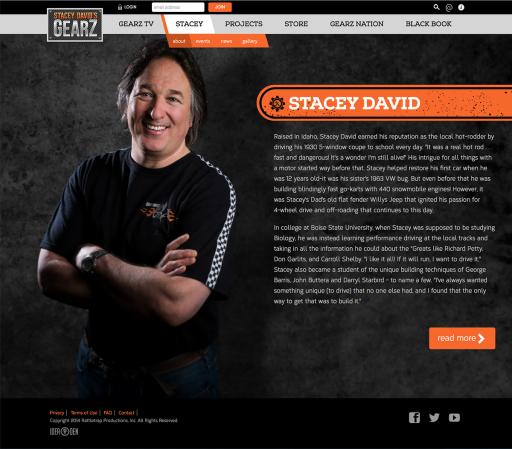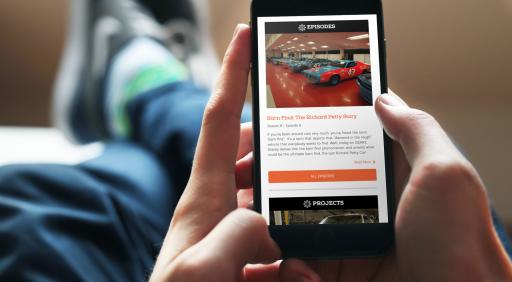 Online Community
The site rebuild included a robust online community for "gear heads," allowing users to post their own hot rod projects and comment on the projects of others. We implemented a freemium content strategy, such that, it was free to create a profile, but paying members received advantages including access to full HD episodes of GearZ, additional projects, merchandise discounts, and first access to events.