Priority Sign
Improving performance with a content-driven, keyword-enriched marketing website.
SEO & Competitor Analysis

Priority Sign is a Wisconsin-headquartered branding and signage company with a global reach. Their clients range from Red Robin, to Microsoft, to AIG with successful projects across six continents. A 100% employee-owned company, Priority Sign is committed to delivering flawless performance to projects of all sizes.
Priority Sign needed an update to their online presence. Their website was not optimized for mobile devices and important content such as case studies and services were hard to find. We moved Case Studies to the fore, and directly related each one to the applied Capabilities. We worked with Hatchtree to update all the site copy, including standardizing the case study format and streamlining the verbiage. We made the primary site call-to-action accessible from all pages.
The final result is a well-designed, responsive drupal website which demonstrably improved user engagement.
+60%

pageviews

+141%

sessions

+134%

unique visitors

+17%

organic search
*12 months after site launch vs previous period
Jon and his team at By The Way Labs was a phenomenal resource to update the Priority Sign website. We were able to give them minimal direction, and Jon's intuition took over in understanding how to translate our website refresh goals with limited direction. As we worked through the development process Jon was very self-sufficient and resourceful, all while ensuring his team stayed on track from a timing standpoint. I would recommend Jon to anyone seeking to develop a new website or refresh an existing site.
PrioritySign.com Organic Search Engine Optimization
Following the launch of the new site, by The Way Labs continued to analyze the site and look for ways to improve performance. Conducting a competitor analysis, we identified keywords and phrases to target. Site verbiage and metadata was updated accordingly. Within three months, organic traffic had increased by 16%, with an 8% increase in referring domains. Comparing the same time period to the previous year (ie the previous site) shows an 87% increase in organic traffic.
PrioritySign.com Company Website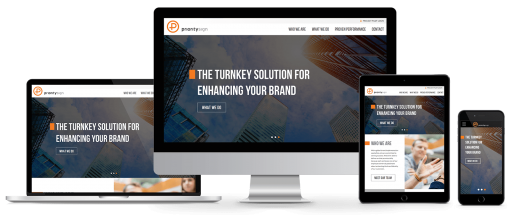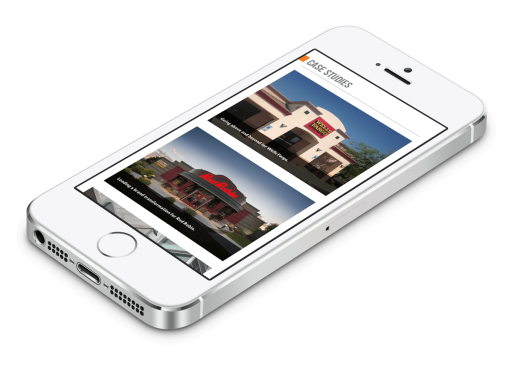 Priority Sign Content Marketing
We have continued to support Priority Sign online marketing efforts, with campaigns designed to extend brand awareness and maintain regular touch points with customers and prospects. This includes building a consolidated email marketing list, developing regular e-newsletters, setting up and branding social channels, and supporting campaigns with print ads for trade publications.