Dr. Joseph Webb
Giving an important topic the online presence it deserves.
As the Chief Executive Officer of Nashville General Hospital, Dr. Joseph Webb has created and implemented a successful strategy to address health literacy as a major contributor to health disparities in the community. The author of the Health Equity Model (WHEM) – a healthcare delivery process founded on the principles of evidence-based decision-making – Dr. Webb has served as a tireless advocate for bringing holistic, proactive healthcare and well-care to individuals throughout the community.
Dr. Webb is a firm believer that Nashville's successful strategy can be replicated in any metropolitan city in the country. As a result, he's eager to raise awareness and share his message with a broader audience. 
Which is where By The Way Labs comes in.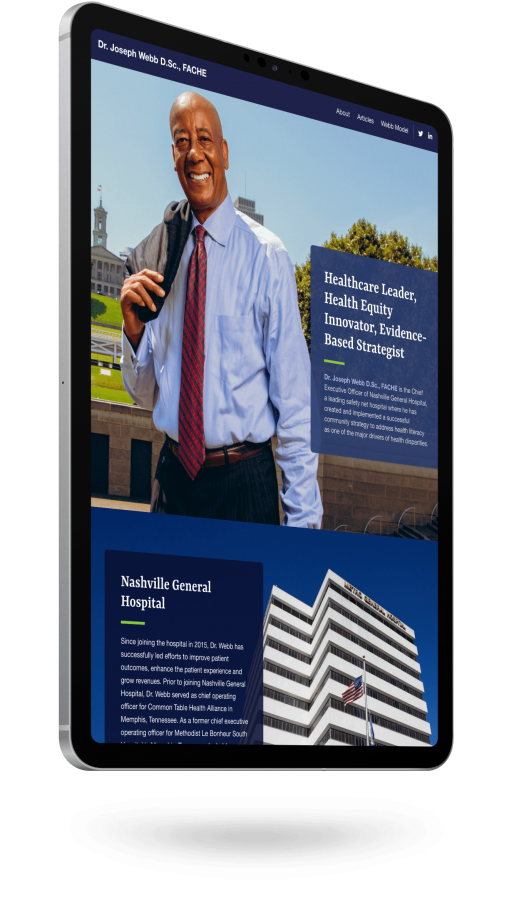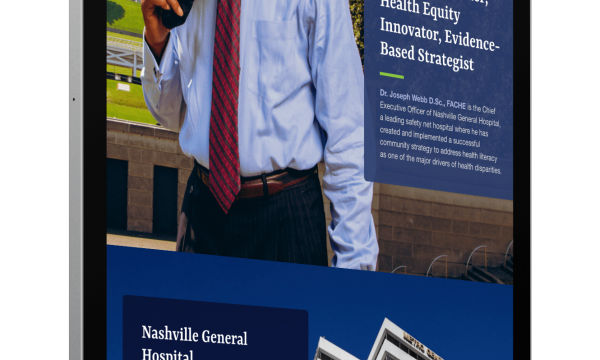 Defining Thought Leadership
Working with Punching Nun Group and The Maynard Group, BTW Labs developed a sharp, responsive fileSwift website that:
Positions Dr. Webb as a thought leader in community healthcare
Promotes WHEM
Utilizes Structured Data Markup to optimize SEO while also connecting Dr. Webb's socials to his online brand
Converts the WHEM process to easy-to-read, content-searchable data
The result is a polished, highly educational website that not only raises awareness of a widespread problem in our communities, but also clearly articulates a way to solve it.
DrWebb.org Website Design